In this section, you will find links to other sites. These sites can be sorted in three categories:



Art sites


Developers sites


Entertainment sites

Art sites


A cool area to learn about Art.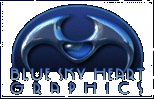 Woa ... you have to take a look at this !
The most beautiful site I've ever seen.
The best icon site : Desktop Artware
+++ M's FACTORY +++
My favorite artist : Jonathon Bowser
Gazette Fantasy Art
ImageNETion
Cap'n Jim's 3D Gallery
The best FONT site : Fontastic

Developers sites
Torry's Delphi Pages
Delphi Super Page
Books on-line

Entertainment sites
Clark Tisdale - CD Max
The best magic site I've ever seen : Diamond-valley
Star Wars Official Site
Star Wars The 3D Modeling Alliance
Star Wars The Animated Holocron
Blizzard Entertainment
The best french mag about games : Joystick
Cycling.org